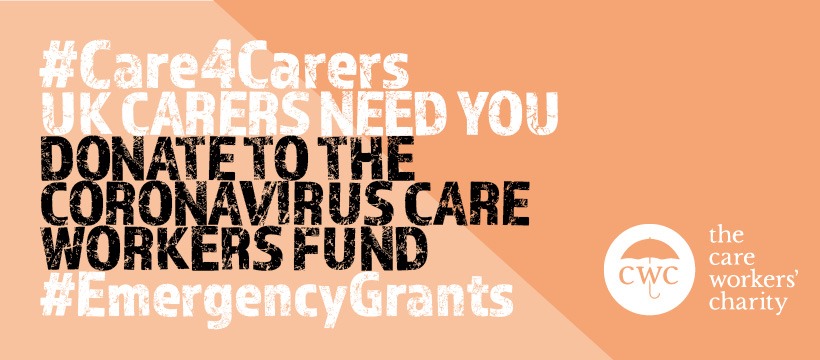 COVID-19 Care Workers Crisis Fund
COVID-19 is one of the biggest crises our generation will see in its lifetime. Care workers are at the frontline of this, caring for the most vulnerable people in our society who are most susceptible to the disease. If a care worker needs to self-isolate, they will fall into desperate need. For this reason, we need more funds for extra emergency grants.
There are almost 2 million care workers in the UK, contributing to one of the largest workforces. They spend their careers assisting others, but when circumstances change, sometimes it is the care workers who need help.
The Grants Programme is our core charitable offer and the main source of our impact. In 2019, CWCs Grants Programme awarded 532 grants to care workers worth just over £181,000. There is a significant unmet need among care workers who require support and we had nearly 1,400 applicants last year alone.
We will receive a large number of applications for help in the coming weeks and need extra funds to help with the increased demand. Any help you can give will go a long way. This is not going to be an easy journey, but together we can make it.
Help us keep the UK caring.