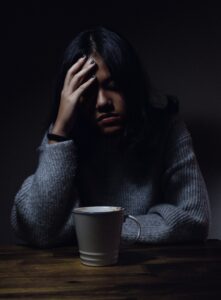 Miss B's Story
One of our connections referred The Care Workers Charity, stating they had gotten a call from a terrified care worker who was going to be evicted from her home. Miss B is originally from Europe and has worked in the residential care industry in the UK for some time. Miss B requested a salary advance from her manager but was told it was not feasible. She was living in a hostel and had asked her friends and relatives for a loan so she could pay her rent, but no one was able to assist her. 
Miss B was contacted by a member of the Grants team, who spoke with her about her situation and assisted her in going online to complete an application form for a Crisis Grant. They also discussed what evidence she would need to submit with her claim, which included a letter of support from her employer. 
Miss B told the Grants team that she has been attempting to get out of the hostel and into something more pleasant, such as a shared house or something alike. However, to do so, she would need financial stability and the assurance that she would be able to keep up with her rental payments on time, which is something she couldn't accomplish because of her present financial difficulties.  
 The Grants team then discussed her situation and decided on the best course of action; she was awarded a £500 grant to ease the immediate threat of eviction, as well as assistance in locating alternative housing; once that has been found, the second part of her grant will be used to pay a deposit for the room. 
The Grants team assisted her by contacting the local authority to check if she qualified for a no-guarantor room rental program. When they discovered that the local authority did, they arranged up a call with a member of the local authority's staff and the care worker. 
The team then moved on to seek their contacts in the area whether they knew of any suitable accommodations for Miss B. 
The team will continue to work with Miss B once she is able to move out of the hostel and into a room locally. The team went on to continue working with Miss B until she was ready to move out of her hostel and into a local room. 
Mrs Brown's Story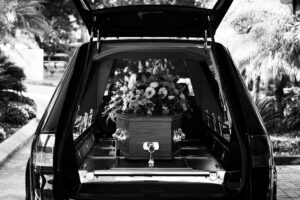 Mrs Brown's spouse contracted coronavirus and spent a long period in the hospital before passing away. Mrs Brown had to go to work while dealing with her partner's death in order to assist her colleagues and cover shifts for those who had to self-isolate or had caught coronavirus, which was extremely difficult for her. 
Mrs Brown applied to The Care Workers Charity for financial assistance for her partner's funeral expenses. She asked the Grants team if they could help with his burial, which would only be attended by a few close friends and family members. This was extremely difficult for her since she had to determine who would attend the funeral and who would be excluded due to COVID-19's limitations on the number of persons that may attend. 
Because funding levels had gotten low, the Grants team assessed her application for the whole cost of the burial and ended up granting her a proportionate amount. She was subsequently granted a little over half of the projected funeral costs. 
Jane's Story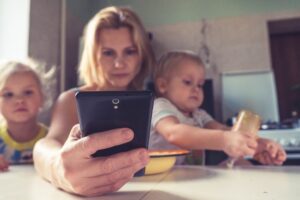 Jane is a care worker who struggled particularly during the COVID19 pandemic as she had to take on additional work to cover for her coworkers who were shielded and isolated due to coronavirus. 
Jane was having a difficult time because her parents were providing childcare for her young children, but because they were in the vulnerable category, they were forced to shield for 12 weeks, leaving her struggling to find a nursery to place her children in, and she couldn't afford it, so she applied for childcare assistance. 
She went on to find a combination of a nursery and a childminder service that included breakfast and after school clubs, but this came at an additional cost that Jane couldn't afford without some support. 
When Jane applied for childcare assistance, The Care Workers Charity came to her rescue, awarding her a grant which was extremely beneficial to her.   
The care worker charity is there for care workers in times of need and will do all possible to assist them, depending on the circumstances. 
Luke's Story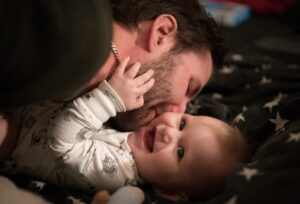 Luke, a father of two from Cornwall, had received a cancer diagnosis in 2015. Although he had been treated successfully and had been able to continue his job as a support worker over the subsequent years, his health had now worsened, and he'd been informed that he didn't have long left to live.    
Luke initially applied for funding to convert part of the family home into a wet room, as his condition made it difficult for him to use the existing shower. However, after a difficult discussion with his partner, they decided that they did not want to leave their young children to grow up with the constant reminder of his illness in the house after he was gone. Instead, they decided to apply for a new orthopedic mattress, as his condition was making it extremely difficult to sleep on their old bed and, though expensive, this item would dramatically improve Luke's quality of life. In addition, they also applied for funding towards essential car repairs, allowing them to get their vehicle back on the road, so that they could travel to travel to hospital appointments without relying on public transport.  The CWC was able to award Luke a grant to help towards these items.  
Soumaya's Story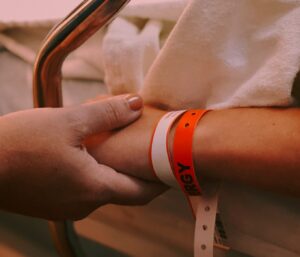 Soumaya, a mother of three working as a care assistant near Manchester, applied for a Crisis Grant after her 11 year old daughter was hit by a car, leaving her in a coma.  
As a result of the accident, Soumaya had been unable to work for several weeks, thus dramatically reducing her income, and had had to make the long and expensive journey to the hospital each day to be at her daughter's side in intensive care, leaving her two young children at home.  It seemed likely that her daughter would face a long period of rehabilitation.  Meanwhile, due to his visa status,  Soumaya's husband was overseas and could not join the family to support them.  
We were able to provide Soumaya with a grant to cover the costs of hospital travel as well as basic daily living costs while she was unable to work.   
Soumaya: I want to use this opportunity to appreciate your kind gesture and the money you gave me during my trying times. I really appreciate this and I thank you so very much.