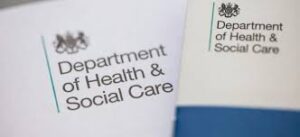 We are outraged to see the update from DHSC today that it will invest only half of the £500 million promised in 2021 towards workforce development and reform, just £250 million over the next two years which takes money away from care workers.  
The workforce will not be fooled by this cut and reshuffle of previously announced funds. They will be extremely upset to find out that they are expected to make even more sacrifices so that the government can appear still committed to social care reform. This announcement proves yet again that it is not. 
When the government promised "at least £500 million" for the social care workforce in 2021, this was nowhere near enough to address the crisis facing the sector in the first place, but it was at least a glimmer of hope and commitment to the workforce. 
It is completely unacceptable to reduce the amount allocated to wellbeing, recognising and training care workers at a time when over 10% of jobs in social care are unfilled, and people are reported to be leaving the sector to find better paid work in supermarkets and other sectors and when unmet need is on the rise. 
The public is not satisfied with social care. We know from the latest survey that pay, working conditions and training for social care workers was one of their main reasons for feeling unhappy with services.  
We do not understand why the government would choose to take money away from the social care workforce so that they can invest in other parts of social care. It's robbing Peter to pay Paul – it doesn't make sense and will only result in higher vacancies, lower quality of care and ultimately, the loss of lives.   
They need to find money from elsewhere, not from social care, and especially not from a workforce that is already on its knees. 
When last month they managed to find a new pot of money to provide a welcome bonus for childminders, we asked why this couldn't be found for care workers. Cutting down on reform funding is quite the opposite of that. We need the government to make further financial commitments to the social care workforce not to cut down on previous ones.  
Today's announcement is a kick in the teeth to those who hoped that social care would be a priority for this government.    
We urge the Health and Social Care Secretary to reconsider this disastrous decision and remember that unless you look after people in the social care workforce, you will lose staff and ultimately, lose lives of the people who draw on social care. We are still waiting for the day that our politicians wake up and start valuing lives of people who draw on social care and those who support them to live the lives they want to live the same way they value their own. 
Karolina Gerlich, CEO The Care Workers' Charity