Care Workers 'Going The Extra Mile'
The Care Workers Charity is constantly seeking ways to shine a light on the dedication and commitment of care industry professionals.
Often care staff work long hours in stressful environments, pouring their passion into work that they regard as more of a calling than a job.
And all for the benefit of their clients; who comprise some of the most vulnerable groups in our society.
This year's event was therefore aptly named, Going The Extra Mile, in which participants travelled one mile to celebrate the daily contribution of UK care staff.
Audley Care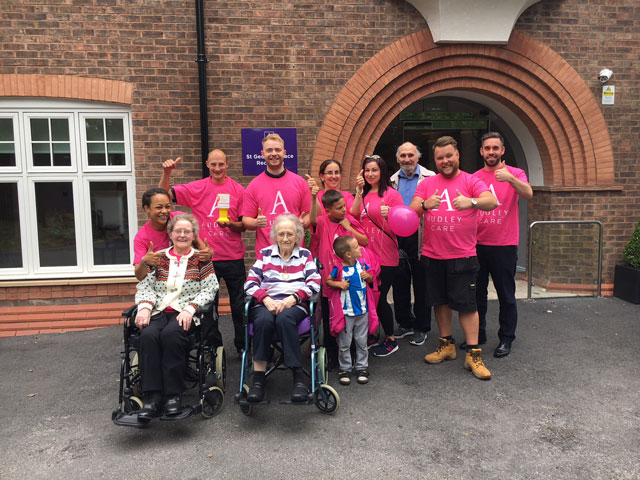 We set out from our office on our carefully planned route.  The weather was not looking too promising but the rain held off and we had a great walk. I enjoyed being out and seeing the area in which we work, which we don't usually get to see. We are a good team here at Stonehaven with wide-ranging fitness levels! But this walk suited us all.  It was important to raise funds for The Care Workers Charity, and promote awareness of the amazing work they do.
Carole Hatcher, Support Team Walker, Stonehaven
This fantastic day saw almost 100 events organised around the country, including one-mile walks, head offices exercising on their lunch break and residents attending the shops and coast.
Aire View, Avery Healthcare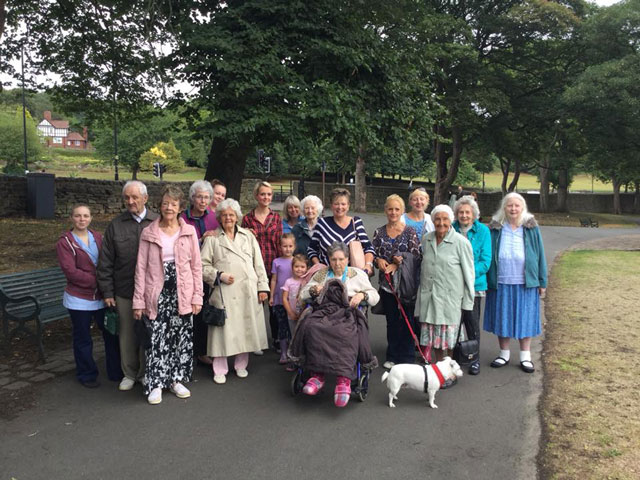 CWC is an important and relevant charity for us all to support. At Aldridge, residents were treated to a fruity extravaganza in the form of a smoothie-making bicycle and they didn't need much encouragement to participate in the fun. In the afternoon, residents and staff took part in a sponsored umbrella walk. The theme of this year's fund-raising appeal was 'Going the Extra Mile' so the residents walked a mile with the umbrellas they had decorated in their arts and crafts class. We are very proud that we raised £367 for The Care Workers Charity on the day.
Michelle Barron, Avery Healthcare Customer Services Manager.
Astbury Manor, Avery Healthcare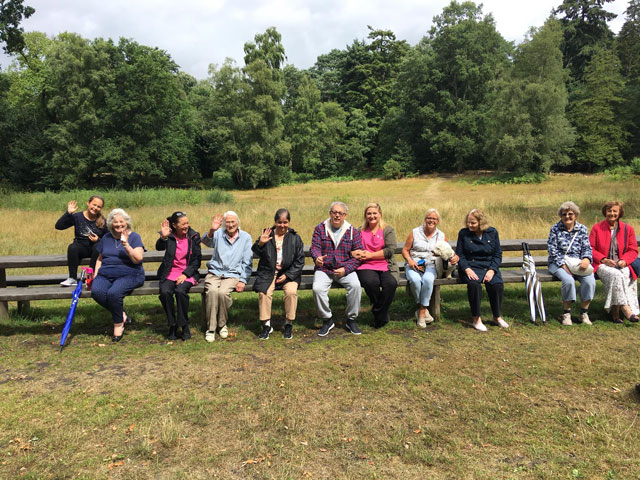 In addition to an incredible turnout on the day from a host of care organisations, the event raised nearly £6,000, of vital funds to help The Care Workers Charity continue its mission of ensuring that no care worker ever faces financial hardship alone.
We are delighted with the amount raised, which will go to a charity that is very close to all of our hearts. We never know when we may need care, and this was a great opportunity to reflect on the vital work our frontline colleagues do, and to show our appreciation for this.
Deb Elson, Finance Officer, Orchard Care Homes
A big thank you to everyone who took part and made the day so enjoyable. In fact, the event was so successful that we plan to run it again next year!