Professional Care Workers' Week
12th September 2022

-

16th September 2022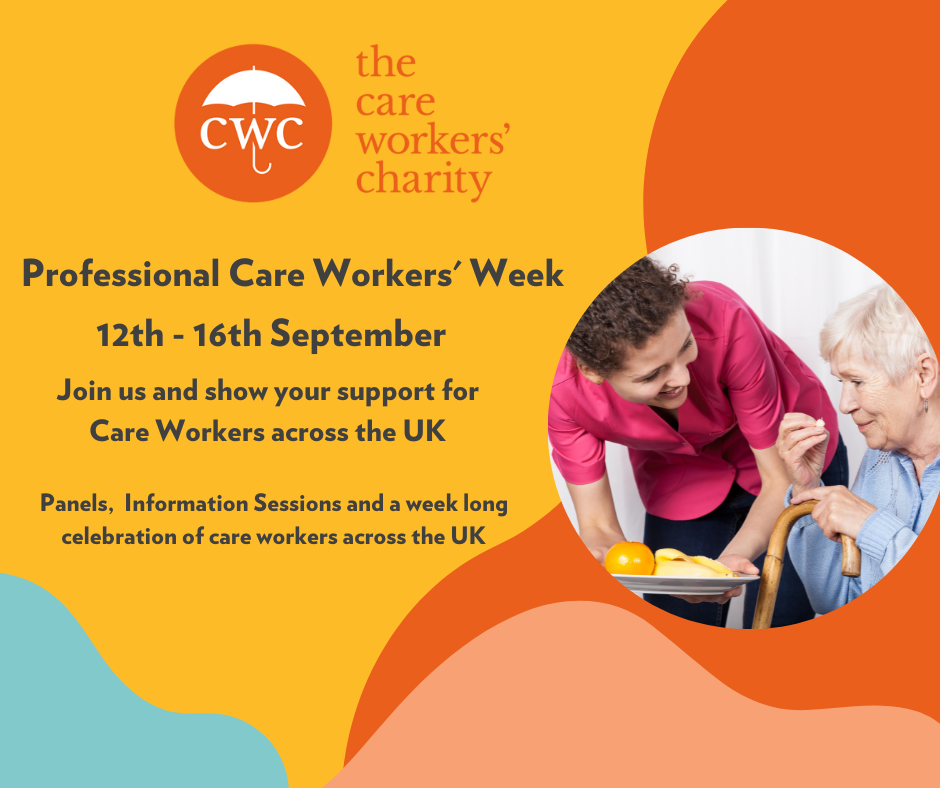 The Care Workers' Charity is hosting The Professional Care Workers' Week (PCWW) in September 2022, week commencing 12th September. 2022 marks the weeks' fifth anniversary, to help keep things as accessible as possible we have decided to keep this year's event online. However, we will be hosting a fantastic trek in the Peak District to round of the week on 16th September. The PCWW is a fantastic focus for our colleagues in the social care sector to come together and discuss the key challenges faced because of the pandemic, and to take stock of the incredible work of the workforce – looking at the ways we can best support them to maximise quality of care given to those who use the sectors services.
To round off Professional Care Workers' Week in style The Care Workers' Charity is organising a stunning 25km trek in the Peak District. Event page here
This year, Professional Care Workers' Week will shine a light on the work happening in the social care sector; exploring some of the issues faced by the workforce, as well as those faced by the sector as a whole. Our aims this year include to highlight and increase wider understanding of what it means to work in social care- and we look forward to hearing directly from care workers and care managers, as it is important to us to have their voices central in our discussions. Collaboration is at the heart of PCWW, which provides a platform for people to share best practice, experiences and to have discussions about topics such as the future of social care, how to retain and build the workforce and the rise of technology. Such collaboration is key to uniting the sector, and is always a key aim of our event.  
We have a week long schedule of webinars, panels and chats from some of the leading voices in the sector.
We are asking Care Providers to use this week to show appreciation for their teams by giving little tokens of thanks such as cards, cakes, parties, certificates or any other way of thanking them.
We'd love to see what you all get up to so please tag us on social media and use the hashtag #pcww22
For more info and schedule of events check out main PCWW page here