The Care Workers' Charity launches its all new Child Care Costs grant exclusively for care workers.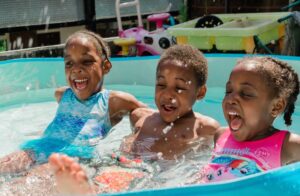 Care workers can now apply for a Child Care Costs grant (including retrospectively, from 23rd Mar 2020) which will offer support up to £2,000.
Grants of up to £2000 are now available towards Child Care costs for children up to five years – for up to £125 per week. Also, an applicant can apply for Child Care costs for a Childminder for six to twelve-year olds during term time – for up to £70 per week and Holiday Child Care costs – for up to £150 per week.
Karolina Gerlich, Executive Director at the Care Workers' Charity says: "We are delighted to be able to offer this new grant, which we know will be a lifeline to so many care workers who have struggled to juggle the demands of their work and families. We are hoping this new support will go some way to help make up for the considerable sacrifices many care workers have made, and all at their own cost."
As part of the application process the usual compulsory evidence requirements are in place. You can now apply for child care costs for up to £2000 here.
Help the Care Workers Charity keep the UK caring and donate here #care4carers at the Just Giving page Coronaviruscareworkersfund.
https://www.justgiving.com/campaign/coronaviruscareworkersfund
The Coronavirus Fund is an emergency grant programme specifically designed to help those carers in need due to the virus. It is anticipated the Fund will receive a large number of applications for help in the coming weeks and require extra funds to help with the increased demand. Any help you can give will go a long way. This is not going to be an easy journey, but together we can make it.