Our Impact
Every year we report on the progress we've made and how we have achieved what we have set out to do. The report measures work we've done in the last twelve months, highlighting the positive impact The Care Workers' Charity made to the UK's care workers – people we exist to support. 
OUR VISION
A UK WHERE NO CARE WORKER FACES FINANCIAL HARDSHIP ALONE
While the distribution of one-off crisis grants is currently charity's core mission, the report showcases our aim for grant distribution to be more than a transaction. Throughout 2018 we directed 511 individuals to organisations and services specialising in mental and physical health support, such as Macmillan, FitForWork, Women's Aid and BBC Children in Need. We will continue working closely with other organisations to address the embedded complexities in the lives of our beneficiaries that stretch beyond immediate financial need.
The report demonstrates our commitment to the volunteer Champions' programme. We will be diversifying our volunteering offer by increasing micro-volunteering opportunities and producing a wider range of resources for volunteer Champions. The most dedicated volunteer Champions were celebrated at the Recognition Awards 2018.
The report also highlights significant growth of our profile – our efforts were recognised at the 2018 Charity Times Awards where we won 'Change Project of the Year' and at the Third Sector Awards, where we were shortlisted in the 'Charity Chief Executive of the Year' category.
In 2018 we have delivered on four key objectives:
1. Preventing financial hardship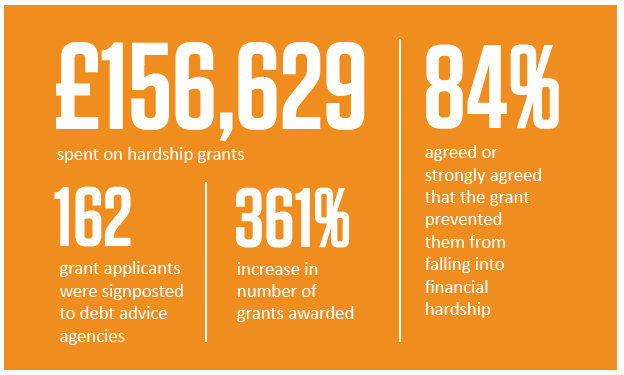 2. Improving mental wellbeing of care workers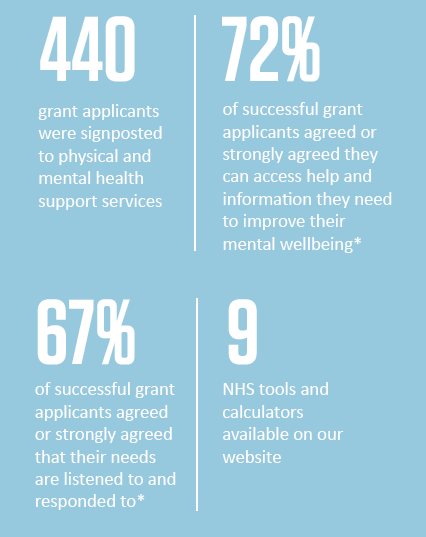 3. Raising the profile of care workers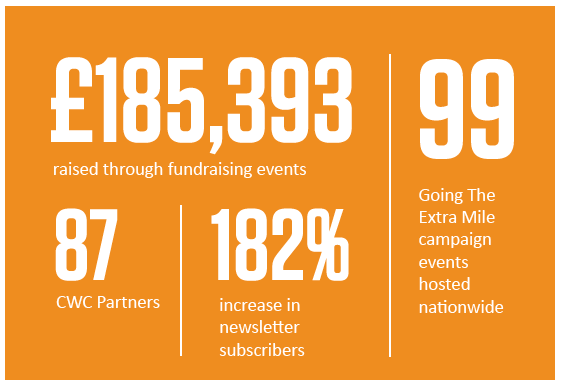 4. Increasing care workers' sense of pride in their roles