SOCIAL CARE LEADERS LAUNCH NEW CROSS-SECTOR INITIATIVE "CHAMPIONING SOCIAL CARE"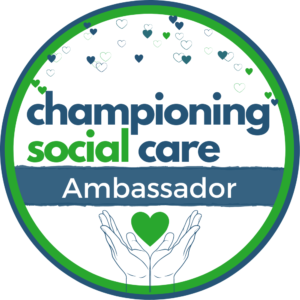 This month marked the exciting launch of 'Championing Social Care', an initiative dedicated to recognising the social care workforce- and to "Shine a light on the incredible value of the social care sector to society and those who live and work within it."
Supported by four Founding Patrons – the CareTech Foundation, Hallmark Foundation, Sekoia and Majesticare Luxury Care Homes – the movement will act as an umbrella organisation to the Care Sector Fundraising Ball and recent social media campaign #SparkleforSocialCare. Championing Social Care will also encompass the Care Home Open Day (to relaunch in 2021), and a brilliant new event, "Care Sector's got Talent!" which takes place in January.
Chairman Avnish Goyal, CEO of Hallmark Care Homes, talked of the ambitions of the initiative:
"This year has seen the UK's social care workforce give more personally and professionally than we, as a nation, could ever have imagined. It's what's driven us to provide fellow leaders and operators with a powerful vehicle to shine a light on the incredible value social care is to our society."
"Core to the work of the initiative is continuing to fundraise for sector-relevant charitable causes and to build on the achievements of our Care Sector Fundraising Ball which has raised some £350,000 in the first two years alone."
The Care Workers' Charity is also thrilled to announce that our Executive Director Karolina Gerlich is an ambassador for this incredible initiative, and that 'Championing Social Care' will be generously fundraising for the CWC!
There are several ways you can support 'Championing Social Care' from displaying a "Proud to Support" digital badge to engaging via social media, using #ChampioningSocialCare and #SparkleforSocialCare
For more information on ways to be involved and to learn more about their amazing work visit www.championingsocialcare.org.uk