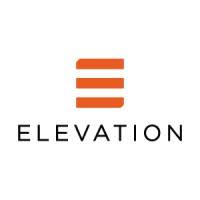 We are delighted to announce a new charity sponsorship with Elevation Advisors who are a specialist asset manager and investor in the UK healthcare real estate sector.
Elevation acts as a conduit for global institutional capital wanting to gain access to the fragmented UK healthcare real estate sector.  In doing so, Elevation is a serial financier to a growing, yet inefficient and underserved market which provides significant positive social impact.
Andrea Auteri, Managing Partner of Elevation said: "We have been impressed by the impact that the CWC makes for those on the front line of social care, particularly over the last year. The CWC's crisis grants provide vital lifelines for those with unexpected or challenging financial burdens and their work for the sector is inspiring. As investors in social care, we are acutely aware that care workers have played a critical role in maintaining safety and infection control during the pandemic and we are looking forward to giving back to our communities".
Our CEO Karolina Gerlich said "The Care Workers' Charity has been working hard to support our social care heroes, whose need has greatly increased since the onset of the Covid- 19 pandemic. Without external support, we would not be able to this, so we are thrilled that Elevation have joined us as a Corporate Partner. We are grateful for the generous funding agreed by Elevation and are excited to have their support in the creation of campaigns for the Charity. This partnership represents a collaboration between two organisations whose shared values to support the social care sector will make a hugely positive impact on our work, and into the sector at large. The team and I look forward to working with Elevation over the coming year".