CWC response to the Autumn Statement: Disappointing budget gives little hope to care workers ahead of an extremely tough winter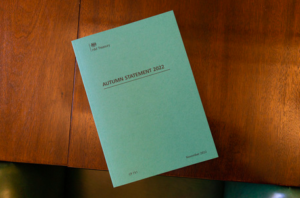 We join others across the care sector in sharing our disappointment that funding announced for adult social care in the Autumn Statement is focused on freeing up NHS beds rather than desperately needed reform. 
The Chancellor highlighted the "heroic work" of the social care sector during the pandemic – but this recognition means very little when the sector is still chronically underfunded. Care workers should never be expected to put their lives at risk for others with little reward. They aren't immortalised in comic books or personally credited with saving the world. Most of them are struggling to feed their families. 
This budget didn't offer many incentives for care workers to stay in the sector at a time when staff vacancies are at their highest level on record. The Chancellor himself authored a report that said the social care workforce is facing the "greatest crisis in [its] history". While many care workers may benefit from the uplift to the minimum wage, this will be more than outweighed by rising council tax, double digit inflation and a projected 7% fall in living standards over the next two years.  
And why should we accept that care worker pay is set to the minimum level? It gives the impression that the job is not important. And without adequate funding to help providers balance the books, any uplift makes it even less likely that experienced workers will receive better pay in exchange for years of committed service.  
The headline figure of £7.5 billion for social care feels positive on the surface, but as we dig into the detail we are left with an overwhelming feeling of disappointment. On further inspection, much of the funding announced last week is not new money. And as Simon Bottery points out, £2.7bn is linked to hospital discharge and a large proportion will be shared with the NHS.  
When we have 2.6m people with unmet care needs in our society, it's critical that the government views adult social care as more than just a way to free up NHS beds.  
As we pointed out in our response to the Health and Social Care Secretary's latest speech, adult social care needs to be seen as a crucial public service because it supports people to live the lives they choose. It adds an estimated £51.5 billion per annum to the economy in England – it's not a drain on the public purse.  
In 2019, we felt hopeful because the government stated their ambition to reform social care. But we share the fears of our colleagues at NCF – that reform is now on the back burner. The loss of charging reform means the loss of fair cost of care reforms. Many people will still pay over the odds for social care, even those who don't have significant assets or savings.   
We want the government to deliver on its promises – whether that's to reform social care or simply to fund it properly. But the Autumn Statement still suggests we're a long way off from getting either.