£120,000 CareTech Foundation Partnership!
The Care Workers Charity is excited to announce a new partnership with the CareTech Foundation who, through their grants programme, will assist with two primary charitable objectives.
The collaboration, worth £120,000, will not only help The Care Workers Charity fulfil its primary mission of ensuring that no care worker ever faces financial hardship alone, but also relaunch its Champions programme, a grassroots initiative to form a network of care worker volunteers across the UK.
The Care Workers Charity, in addition to issuing information, advice and signposting, offers grants of up to £500 for care workers who have fallen on hard times, in a bid to prevent potential crises and provide extra support when it's most needed.
The Champions initiative takes the charity's outreach a step further. Care worker representatives on the ground can refer colleagues who require assistance, help with fundraising initiatives and more importantly, provide a voice for over 1.5 million UK care workers.
Excitingly, the CareTech Foundation will work alongside CareTech Holdings plc to provide volunteers for the programme, with the aim of increasing the number of Champions by 50% in 2018.
Jonathan Freeman, CEO of the CareTech Foundation, said:
We look forward to embarking on this journey with the ambitious and innovative Care Workers Charity, which is clearly ready to deliver meaningful impact to the care workers' community. We are excited to bring much-needed support, both financially and more broadly, to such an important group in our communities
Alex Ramamurthy, CEO of The Care Workers Charity, added:
We are incredibly grateful for CareTech Foundation's support. This three-year partnership will allow CWC to demonstrably increase our impact through the Champions programme, something which is in dire need of a re-launch. We will also be able to provide hardship grants to up to 360 more care workers across the UK who find themselves in a crisis over the three years. That's more than double the total awards made in 2017!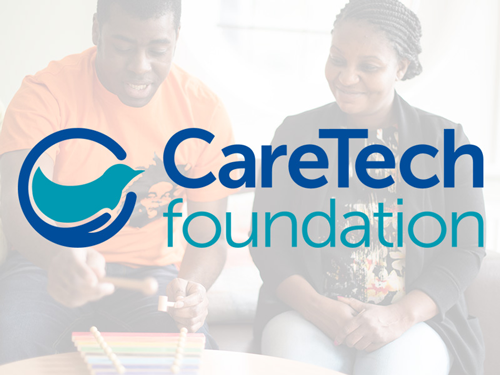 Established in 2017, the CareTech Charitable Foundation is an independent grant-making corporate foundation registered with the Charity Commission. Funded and founded by CareTech Holdings PLC, the Foundation has an independent Board of trustees responsible for delivering its Charitable Objects.
The CareTech Foundation's work is based on the following three areas.
Physical and learning disabilities and mental health
Skills development for the care sector
Supporting communities and the CareTech family
The Foundation provides support both in the UK and overseas. To learn more about their vital work, click here.
Help care workers change lives by becoming a supporter of The Care Workers Charity today. If you're a caregiver, check if you qualify for support here.