46 Unique Charity Fundraising Ideas
As a supporter of the charity or a budding fundraiser for The Care Workers' Charity, we know that you have some great fundraising ideas up your sleeve already. For those who need a little inspiration, we have created an extensive list of charity fundraising ideas to help you reach those targets while having fun along the way!
If you decide to give one of the ideas below a try, please do not hesitate to get in touch with Emily at emily@thecwc.org.uk so that she can offer any support you may need.
Good luck and remember, the more unique the event or the wilder the challenge, the better chance you have of reaching your fundraising goal!
Auction – An auction is a really great way to incorporate community and families into your fundraising. You could contact local businesses to ask for some prizes to be donated, for example, a free lunch or a ride in a fast car. You can find our prize sponsorship template here. If you are unable to find free prizes, you could host an auction of promises. People could bid on prizes such as an hour of ironing or a hot meal being delivered.
Afternoon tea – We all love a cup of tea, so why not host a tea party, asking people for donations of scones, cakes and tea? It is a perfect event to run in a care home or a community centre – all you need is a kettle and some tables and chairs.
Bake sale – Very much a classic, great for fundraising and it's not worth trying to reinvent the wheel. We've even put together a document to help you plan your bake sale, click here to download it.

BBQ – Not one for December but if you have a garden and an engaged community, why not open the garden to the public and invite them to have a great day out! Any profit from the sales of burgers and hot dogs can be donated.
Bingo – We all know how bingo works, just make sure you have a charismatic bingo caller to kick off proceedings.
Book exchange – Do you have an old book shelf or quiet corner and some old books? Find out how you can create a great resource for families, your community and your team members by clicking here. Some of the books can also be marked as "for sale" to help you fundraise.
Cinema screening – Do you work in or near a care home that has a cinema room or a large screen? Why not hold a themed movie night, charge for entry, serve popcorn and sweets and let people kick back and relax? People may enjoy older films that bring back memories or you could host an afternoon of children's films, inviting residents' nearest and dearest.
Car boot sales – Not only a great opportunity to clear out old or unwanted items, they also offer a fantastic way to get out in the community and let people know what you are fundraising for.
Christmas carols – What could be a better way to spread the festive cheer than singing Christmas carols? You could sing traditionally – traveling door-to-door, or you could invite families and communities to a central location, hand out hymn sheets and serve hot beverages and mince pies.
Dog walks – If you live in a rural area, you could bring all the dog lovers in your community together by organising a long dog walk. You could charge a fee to register for a walk or organise to sell refreshments at the end of the walk. Don't forget to offer dog biscuits and water for those with tails.
Dance party – Another classic fundraiser! Charge for entry, select a theme your audience would respond well to, crank up the music and grab your dancing shoes!
Easter egg hunt – A great one to get the youngsters involved and very simple to organise.  Find a large open space to hide as many chocolate treats as possible. You could promote this in schools or through your local parent and baby groups. Parents will happily donate in return for an afternoon of entertainment.
Fete – People love the sense of community that comes with a tradition fete. Invite local business and offer them stalls in return for donations. Ask volunteers to host small side shows and activities, attracting donations.
Give it Up – Do you know a chocaholic, coffee addict or smoker? Sponsor them to give up their fix for 30 days and hope it motivates them to make a huge life change. You can find our sponsorship form here.
Garden party – We all know how much the care sector loves a garden! Hoist up some punting and pass out some cold drinks on a warm summer evening. Invite families of the residents and the local community to see your garden in all its glory.
Giving Tuesday – #GivingTuesday is a national campaign which aims to encourage people to give to charities or support causes they care about. In previous years some of the CWC Partners hosted pyjama parties, for more information on how to support CWC during 2019 #GivingTuesday campaign please email rebecca@thecareworkerscharity.org.uk.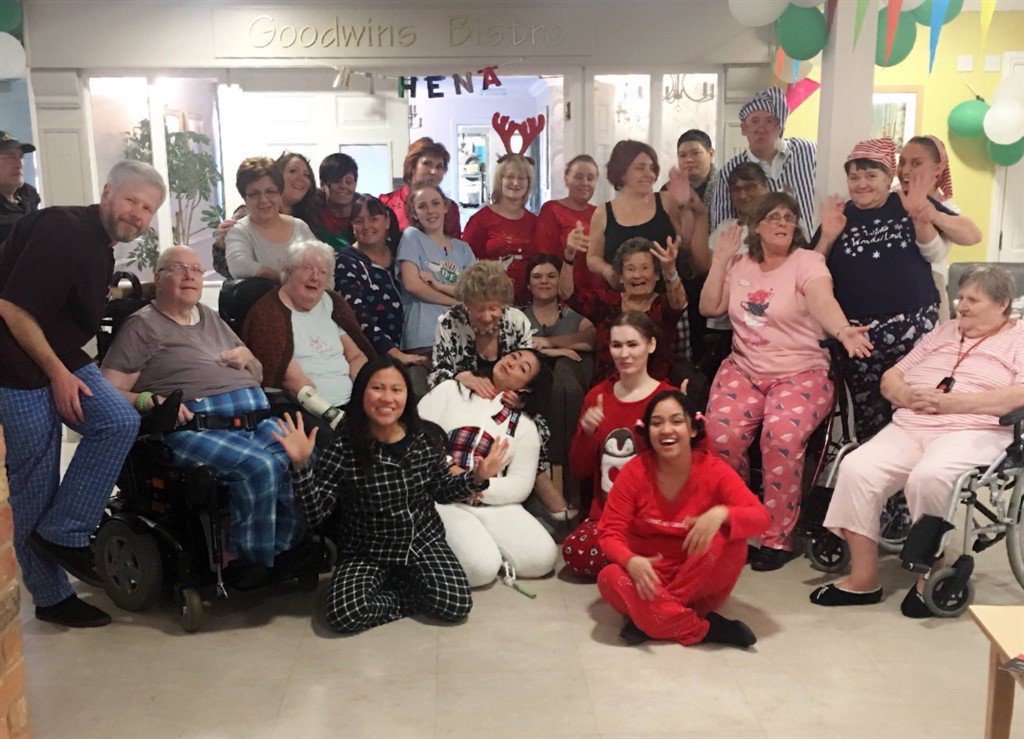 Games night – Blow the dust off your board games and charge entry to a games night. You could go for classics, like Monopoly or you could borrow a video game console and host a FIFA tournament.
Halloween party – Everyone enjoys dressing up – decorate your location, provide snacks and host themed games. Charge entry, play the Monster Mash and give out a prize for the best costume.
Hogmanay – One for our Scottish fundraisers: why not host a Hogmanay event to celebrate the New Year? You could host a party or even put on a breakfast the morning after to get everyone through the next day.
International evening – What kind of food do you like? Why not host a themed dinner party, celebrating the food of a selected national cuisine.
CWC Information Day – Invite your team members, residents and their families to come together to find out about The Care Workers Charity. Telling people about what we do is a great way to increase engagement in the events that you will be hosting in the future.
Jean at work day – Jazz up your day, donate a pound or two to wear your jeans to work.
Karaoke – Even if you don't have a karaoke machine, you can find karaoke versions of most songs on YouTube. People may get a little nervous about being the first to get up on stage, so make sure that you have someone who is prepared to sing the first hit and get everyone else started.

Knitting –You could try and hold a world record attempt for the longest knitted scarf, and ask people to sponsor you. Or you could ask people to knit small items that could be sold as gifts.
Loose change collection – People are using coins less and less, so why not encourage people to donate their coppers into one of our collections tins? Email us at info@thecareworkerscharity.org.uk if you would like us to send you one.
Live music night – A local band may be willing to come and perform for you, either for a reduced fee or for free. Make sure that you explain to them that the event is in aid of a charity, letting them know of the impact their support will have. Although it is unlikely that Harry Styles will be free to come along, someone local who is pushing for their big break might appreciate the opportunity.

Lands End to John O'Groats – This is a big challenge, and basically involves running up the country in wild and wacky ways. You could race each other in teams or cycle, this fundraising event is about pushing yourself to the max.
Marathon events – Sign up for a marathon and raise money for CWC. Do let us know if you have signed up and we will send you a training guide and a fundraising toolkit.
Night in – Make some hot chocolate or cocktails, grab some facemasks, nail polish and some sweet treats for a big night in. Why not play some games or put on a movie for everyone to enjoy? Ask everyone to donate the money they would have spent on a night out.
Open gardens – Why not get in touch with some local care homes and ask them to put on open gardens. You could host this with many homes in your area, raising money by asking people to donate as they go around or by asking them to buy a map of all the gardens so they don't miss any along the way.
Od job days – Cars washing, walking the dog or ironing. Help people make their weekends feel a little longer by picking up their least favourite chores in return for donations.
Pyjama day – Get your team to wear their pyjamas to work and make a small donation for the pleasure.
Quiz night – Everyone can host a pub quiz, charge people for a quiz sheet and contact local businesses for small prizes for the winners.
Raffle – A great one to run alongside a fete, dance or party. Ask people for unwanted gifts or bottles of wine. Grab a book of raffle tickets from your local supermarket and you've added £50 to your fundraising total of any event. Easy!
Recipe Book – Ask residents, team members and families to share their beloved recipes to feature in a recipe book. Either print the recipe books yourselves or to justify charging a little more get the book professionally printed. They may offer you a discount for printing a larger amount as the book is supporting a charity. Don't forget to put the Care Workers Charity logo onto the book!
Sky Dive – Lots of companies will offer a discount to those who are raising money for charity. Sky dive companies often have a package already set up for this, so do ring and ask.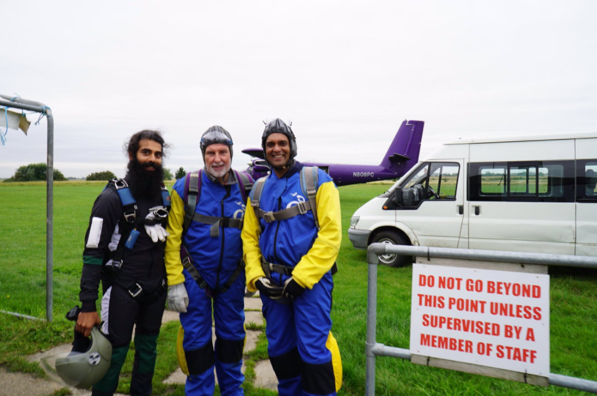 Swear box – Do you know someone who can't help but use the occasional swear word, set a standard fine for each time their language slips and hold them accountable for their mishaps.
Theatre preview – Is there a big performance or a pantomime happening in your area? Could you ask the crew to put on a short performance or a great scene? It will give them a chance to practice before the big night. People can donate to come and get a taster of the show.
Uniform free day – Much like non-school uniform days, leave your uniform at home and donate a few pounds for the pleasure.
Valentines Events – Selling roses, blind dates or non-valentines get togethers. Giving someone a last-minute gift or plans for a night other-wise spent alone will get them digging deep in their pockets.

Variety Show –Do you a dog that can walk on two legs or someone who sign the alphabet backwards, get interesting acts to perform and charge people to come a watch. You could always make the event into a talent competition.
Wax it – Do you have a supervisor or grounds man with more hair than a monkey? Print off our sponsorship form and get people to sponsor their wax. Whoever donates the most, gets to pull the first waxing strip.

Wine Tasting –Wine, cheese and great company! What more could anyone want? 3 wines and 3 cheeses included in the price of the ticket but don't forget the crackers and grapes.
X-mas Craft Fair – Everyone appreciates a home-made card or gift for Christmas. Invite local sellers to hold stalls and host a craft fair. Ask people to donate for a stall. Make sure that you promote your event in your local area and get lots of people attending the fair.
Your skills – What are you an expert on? Do you have a member of family or friend that has an interesting hobby? Put on an hour session which will help people learn about your area of expertise and ask for donations in exchange for knowledge.
Zumba – Everyone loves a gym class, ask a local instructor of any discipline to come along and teach a class. People could pay the usual rate of the class, but the money would be donated rather than going to the gym. This is a good one to do after school drop off as it may attract those who do not have time for a regular gym class.