Palliative Care: A Helpful Guide (2018)
Being diagnosed with an incurable illness is a traumatic time, both for the individual concerned and their loved ones.
At such an emotional time, it can be hard to focus on getting the care and support you need.
And while the health and social care services should coordinate their intervention to cover your needs, it's still sensible to research your options and play an active part in the decision-making process.
No package of care is uniform and can depend on a range of factors, from your personal preferences to your local NHS service provision.
Let's take a look at your choices.
What is Palliative Care?
A part of supportive care, palliative care is given when there's advanced progressive illness and a person cannot be cured.
"Palliative" means alleviating a problem and relieving pain, rather than curing the underlying cause.
It can also be for complex illnesses that aren't necessarily advanced, or for conditions that haven't received a final diagnosis.
The support specifically addresses health, psychological, emotional, social and spiritual needs.
Everyone facing life-threatening illness needs supportive care, in addition to treatment for their condition. As such, the aim of palliative care is the achievement of the best quality of life for individuals and their families. By employing a holistic approach, providers will take the individual's wishes and preferences into account, and aim to:
Keep a person healthy and active as long as possible
Relieve pain and manage other symptoms
Offer a support system to help the individual and the family, including the provision of psychological, social and spiritual support and complementary therapies
Provide end-of-life care for as long as it is needed
Where Does Palliative Care Take Place?
The care can be administered in a variety of settings and depends on your health condition, medical needs and preferences. While some people choose to remain at home with family and friends, others prefer the comfort provided by specialist facilities with an on-site care team. This could be in a care home, hospital or hospice.

Palliative Care for Children and Young People
Families with children and young adults can access a range of palliative care services including:
advice
community nursing
dream or wish fulfilment
education
equipment
holidays and leisure
information
therapies
Additionally, children or young adults may be able to access including short breaks, respite care and dedicated hospices around the UK.
Conditions Treated
Palliative care specialists can care for a range of conditions, including:
Alzheimer's and Dementia
Amyotrophic Lateral Sclerosis (ALS)
Bone Marrow Transplant
Cancer
Cardiac Disease
Chronic Obstructive Pulmonary Disease (COPD)
Eosinophil Associated Disease (EAD)
HIV/AIDS
Huntington's Disease
Kidney Disease
Leukaemia and Lymphoma
Liver Disease
Multiple Sclerosis
Parkinson's Disease
Pulmonary Fibrosis
Sickle Cell Anemia
Stroke
Symptom Control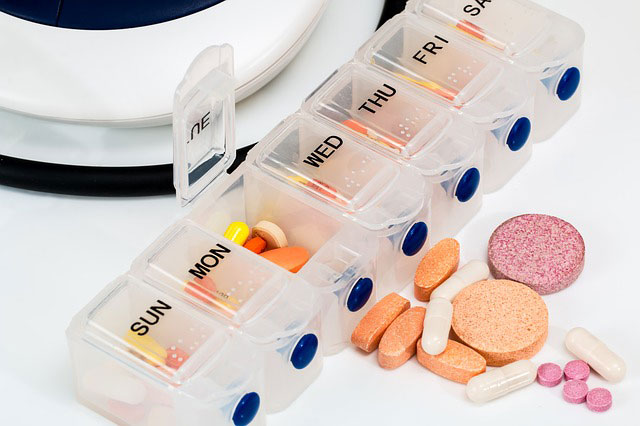 Regardless of the condition, palliative care treatments are designed to make you more comfortable during the end of life, controlling your symptoms where possible.
These can include:
Pain, treatments: side-effects and emotional aspects of pain
Mouth care: how to keep your mouth healthy
Fatigue: why treatment can cause fatigue and what you can do about it
Eating problems: illnesses or treatments can cause a range of eating problems
Breathlessness: causes and treatment
Support in the last days and hours of life: the principles behind end of life care
Who Are the Professionals Who Will Help?
A wide network of professional and specialist support is provided by:
Consultants in palliative medicine
Clinical nurse specialists
GPs (General Practitioners)
Community nurses
Specially-trained nurses
Social workers
Care workers
Spiritual care professionals
Counsellors
Allied health professionals: physiotherapists, occupational therapists, complementary therapists
Dieticians
Talking through your options with these professionals will help you make informed care choices.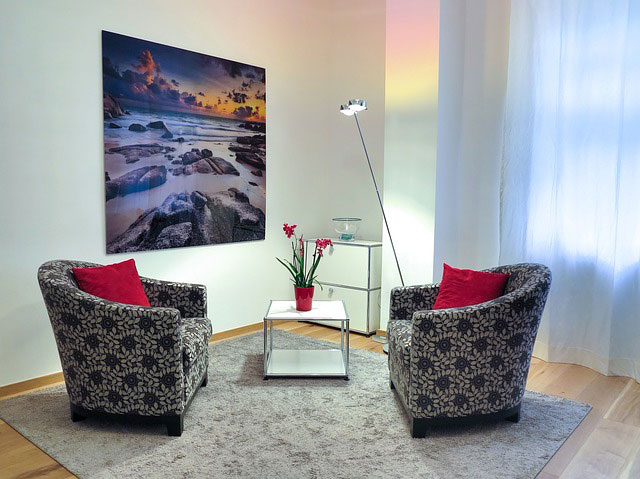 Integrated teams can provide specialist palliative care services including:
Assessment, advice and care for patients and families in all care settings, including hospitals and care homes
Specialist in-patient facilities in hospices and hospitals
Intensive co-ordinated home support
Day care facilities
Advice and support to all people involved in a patient's care
Bereavement support services
Education and training in palliative care
Practical Advice
Your GP, community nurse, home care team, social worker, physiotherapist and specialist nurse can advise on a range of topics, including:
Advice for partners, carers and friends and acknowledging their feelings
Being positive and facing up to the situation, and finding ways of coping
Coping with work, family, living alone, staying safe – avoiding falls
Denial, information on dealing with denial and acknowledging the changes the illness has caused
Depression
Driving: information on driving if you are using strong painkillers
Emotional effects, coping with and managing uncertainty, isolation, anger
Equipment
Finances
Holidays and travel in the UK and abroad, and helpful hints
Pain, information on coping with emotions and increased pain
Spiritual care and ways to look after your own spiritual needs
Support organisations
Equipment and Aids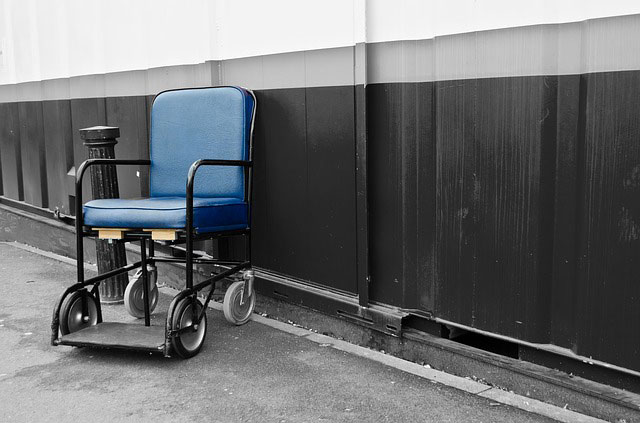 Equipment that can help in your activities of daily living may be available on loan from the NHS and delivered to you. Your GP should be able to arrange this or give you the number to contact.
In addition to the NHS, there are other possible sources of equipment:
Shops and organisations that hire out aids and equipment – look under 'Disabled' in the telephone directory or in Yellow Pages;
The Red Cross
In Scotland, Telecare Self-Check Online tool
As an example, stairlifts can be rented and fitted discreetly to straight stairs, with attachments to stair treads, and with a width of only 15 inches. You should be able to ask for a free quotation.
Complementary Therapy
Some complementary therapies such as acupuncture, reflexology, aromatherapy, and mindfulness may be provided free of charge in your area.
You may also consider it beneficial to pay for private treatment like massage and aromatherapy to manage your symptoms. Practitioners who specially trained in Cancer Touch Therapy are available to meet such needs, although such interventions should be discussed with your palliative care team first.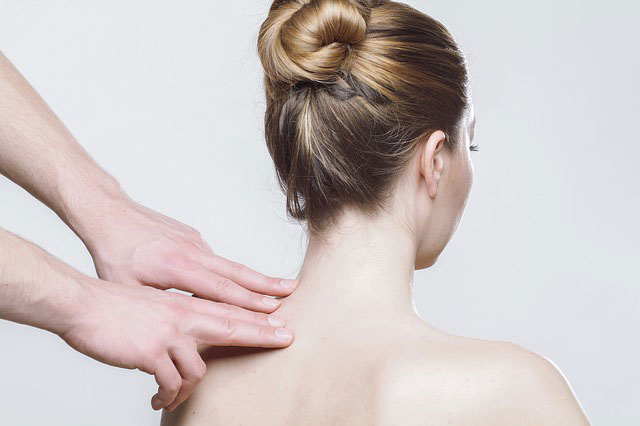 Choosing a Palliative Care Provider
Everyone has individual needs and preferences. If you want to stay in your own home where you can retain a feeling of independence and normality, there may be more support from loved ones and less care upheaval.
Your family may live far away and suggest you move closer to them. You may live on your own, which you worry could be more challenging. Alternatively, perhaps you would prefer a facility close to home where friends can visit and healthcare professionals are on hand.
Your preferences are taken into account and you're an active participant in the care you receive.
The framework for delivery of services can vary in different areas, even in the same county, but there will be a structure in place to help you.
If you wish to stay at home in familiar surroundings, your GP will be your main point of contact, who can organise a range of services.
For example, a specially-trained community nurse, physiotherapist and occupational therapist can visit, in addition to a palliative care team.
You're might even be offered regular GP appointments and complementary therapies, such as reflexology and mindfulness, and you should have access to certain pieces of equipment that will make things easier for you.
If your circumstances change, and you or your partner need a break, it's possible that you can have respite care as a temporary measure for a short time. This is sometimes available in a hospice.
Discuss the options with your GP. Ask what's available and speak to your family. Get clarification as to whether all services are free. Some services may require assessments to clarify whether they'll be provided at no cost to you.
Although you may already know of an excellent care home or hospice in your area, you can get recommendations from the health professionals managing your case. You or your family might wish to visit the home, read testimonials or refer to the most recent CQC (Care Quality Commission) report.
Check if the care comes with any financial obligations, whether the full fees are payable, or whether aspects of care can be topped up by your own private contribution.
If your condition progresses and you demonstrate greater care needs, some hospitals provide specialist palliative care teams who work alongside medical staff, with access to dedicated rooms for end-of-life care.
Also, check with your GP whether your local hospice will be available for you in the earlier or later stages of end-of-life care. Hospice care could be free of charge.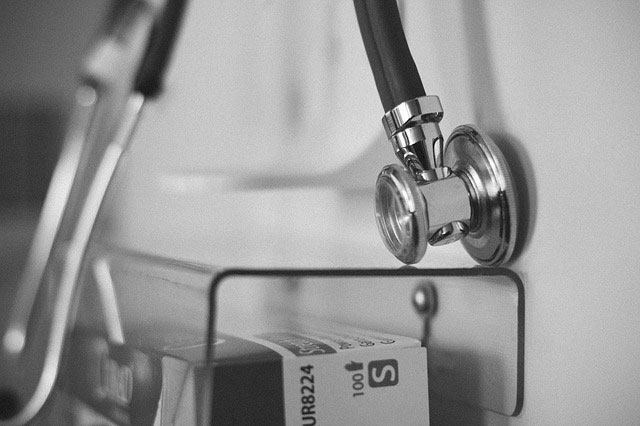 Palliative Care Cost
Palliative care that is received could, subject to eligibility, be a package that's arranged and funded by the NHS and is free of charge to the person receiving the care.
The NHS was launched in 1948 to provide free health cover as a basic right to anyone residing in the UK. Today, most NHS services are free of charge to all citizens of the United Kingdom and Northern Ireland.
To take the first steps, speak to your GP and ask if you may be eligible for Continuing or fully Funded NHS Care (in Scotland, Hospital-Based Complex Clinical Care) and if you can organise an assessment.
Alternatively, contact your district or community nurse or call the number your healthcare professional has given you.
Coping Financially
Coping financially can be a worry for everyone affected, as care costs can spiral at the very time these services are most needed.
Often there's a grey area between the healthcare services offered by the NHS and social care services offered by the local council. It doesn't help that the policy is not clearly defined and can vary between separate areas of the country and different interpretations of the guidelines.
You can ask your GP, hospital doctor or nurse to refer you to a hospital or community social worker for more information about your local situation.
You might be eligible for a package of care that's arranged and funded by the NHS or you might qualify for special funds or benefits, such as:
Employment Support Allowance,
Statutory Sick Pay,
Carer's Allowance,
Attendance Allowance,
Pension Credit,
Tax Credits and Child Tax Credits,
Housing Benefit,
Council Tax Reduction
Charities
Some charities provide support and potentially grants to help cover some of your costs.
Other Organisations
Other organisations can provide useful financial advice on the following:
Money and legal matters
Benefits and Entitlements
End of life planning
Financial support
Benefits and other financial support
Benefits and financial support
Planning for the future
Although it will be hard, you'll have to consider the practicalities of your care and prepare for the future. This may include:
Making an anticipatory care plan
Preferred priorities for care
Location and nature of the care
Others could involve:
Decisions about CPR (cardiopulmonary resuscitation)
Legal and practical issues
'Just in case' medicines
Choosing where to die
Dying well at home and most recent research via Social Care
Organ donation
Marriage
Asbestos-related compensation claims
We all like to have control over our health and our future. You may find it helps you and others to talk about your condition, your feelings and what's important to you at this difficult time.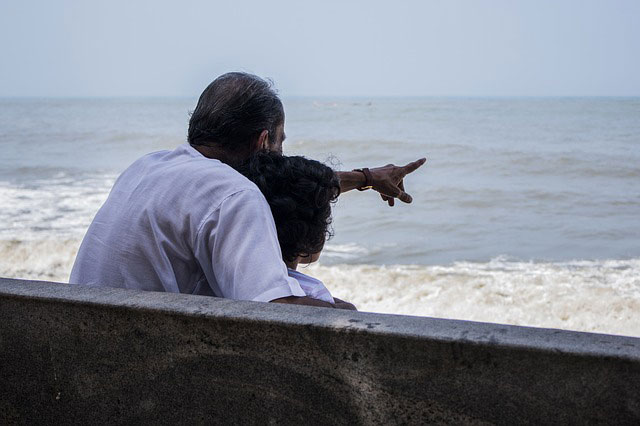 Preparing for Death and Bereavement
You might have your own questions and concerns about end-of-life care, physical changes, psychological support, and what will happen after death.
Further information is available from the NHS in England, Scotland, Wales and Northern Ireland, as well as charities dealing with specific illnesses, palliative care providers, organ donation and Citizens Advice.
Author: Joel Key
Help care workers change lives by becoming a supporter of The Care Workers Charity today. If you're a caregiver, check if you qualify for support here.