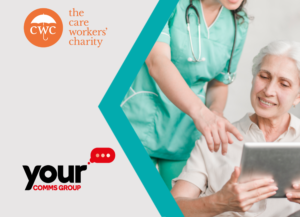 Mobile Device Management (MDM) is becoming increasingly important in the care sector as mobile devices are used more frequently to store and access sensitive patient information. 
One of the primary benefits of MDM for care companies can be noticed when an organisation needs to roll out changes across multiple devices at once. This might include installing new apps or blocking specific websites. With the rapid advance of software in the care industry, being able to make dynamic changes across all mobiles, tablets and computers in your organisation is often invaluable. Listed below are some of the key things to know about Mobile device management and how it can benefit a care organisation. 
Free 15 Minute Webinar with an Expert + Q&A
Your Comms Group are offering a Free Webinar where you can learn everything you would want to know about Mobile Device Management in 15 Minutes. 
During the Free Webinar, Louis the MDM expert from Your Comms Group will be explaining all the ways MDM can benefit your business so you can make informed decisions about your carer's Mobile devices, BYOD, Apps, Data, Tracking, Access & Security. You will also have the opportunity to ask questions during the webinar directly to their expert. 
Improving the security and compliance of your organisation's fleet of devices

Install/update mobile Apps & Software Remotely

Managed usage on BYOD devices

Block specific websites and apps like Tiktok and Facebook

Locate and track devices geographically

Remotely lock, wipe or reset devices

Limit data sharing and screen capture

Detect device usage violations

Automated reports, alerts & much more.
Click the link below to watch the Free 15-minute Webinar Now
Or Book an appointment directly with an Expert