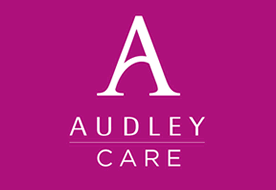 There are over 1.8 million care workers in the UK, contributing to one of Britain's largest workforces, and caring for some of the most vulnerable people in our society.
The Care Workers Charity is dedicated to helping current former and retired care workers, by providing them with one off hardship grants and online information and advice.
We believe that no care worker should ever face financial hardship alone.
This website holds information and advice on issues such as money, debt, health and wellbeing. You can find our online information by exploring the other pages on this site.
We provide financial grants of up to £500 to support unexpected and unforeseen circumstances. Including but not limited to, sudden unexpected illness or injury, unexpected loss of income, loss of home, or relationship break downs.
Champions are our volunteers, our boots on the ground, our eyes and ears. They aim to inform people about the Care Workers Charity and put on interesting and engaging fundraising events. Anyone can become a Champion.
As a country we rely on care workers to be there on our rainy day, the Care Workers Charity is there for them on theirs.
A MESSAGE FROM AUDLEY CARE
At Audley Care we are passionate about delivering exceptional care, but also know that we can only do this with our happy and committed Care Assistants.  We believe that the support provided to carers at difficult times, through the Care Workers Charity is absolutely invaluable.
This is why we are proud to join the Supporters Club helping to enhance our support to Carers past, current and future.
Applying for a grant is very straightforward and available to all workers connected with the Care Sector.  Applications are made directly to the Care Workers Charity and are totally anonymous.